Get involved! Send your photos, video, news & views by texting EJ NEWS to 80360 or e-mail us
Holy Trinity Church hosts emergency food distribution scheme to help people in crisis
1:58pm Monday 25th February 2013 in News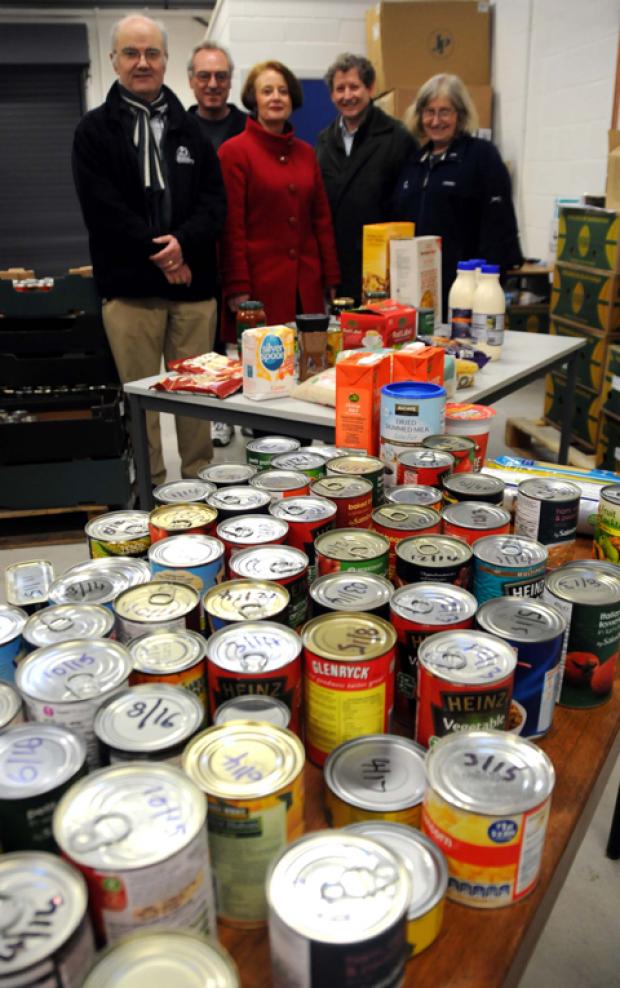 A typical foodback scene, with non-perishable food stacked up ready for distribution
Tewkesbury Foodbank is opening its doors on Saturday 6 April to provide emergency food and short term support to local people in crisis.
The project, which has its collection centre based at Holy Trinity Church Hall in Oldbury Road, is a collaborative venture between churches in Tewkesbury. The opening has only been possible through the hard work of a team of volunteers and with the generous support of local businesses and community groups who have offered premises, equipment and services in kind as well as offering key skills such as IT, PR, finance and fundraising.
Foodbanks rely on food being donated by individuals, businesses and community groups. Typically one of the main ways food is donated is via organised supermarket collections. There will be a collection at Morrison's supermarket on March 15.
The non-perishable food is then sorted and stored ready for distribution. Partners including frontline care professionals such as family doctors and social workers as well as statutory agencies who identify people in crisis and issue them with a foodbank voucher. This voucher can be exchanged for a three day supply of nutritionally balanced food. This may make the difference between a parent having to skip a meal to feed their child or an elderly person going hungry to pay their fuel bill.
Spokesperson for Tewkesbury Foodbank, Rev. Stephen Walker comments "Research has shown us that foodbanks can help to prevent family breakdown, debt crisis, housing loss, and fuel poverty. The aim is not to create dependency but a culture of self-help until a longer term strategy can be found. "The individuals and families using foodbanks are struggling to put food on the table for all kinds of reasons such as losing their job, suffering a sudden crisis, receiving an unexpected household bill or a experiencing a delay in benefit payments. Tewkesbury's foodbank will be manned by trained volunteers who are there to listen and signpost individuals to further support services if required".
Tewkesbury's Foodbank is the 300th one being set up with the support of the North Cotswold branch of the Trussell Trust charity.
More information can be found on the website at www.tewkesbury.foodbank.org.uk or contact the Foodbank via email info@tewkesbury.foodbank.org.uk