Get involved! Send your photos, video, news & views by texting EJ NEWS to 80360 or e-mail us
Cardoons and verbena add colour to Croome display
4:40pm Wednesday 21st August 2013 in News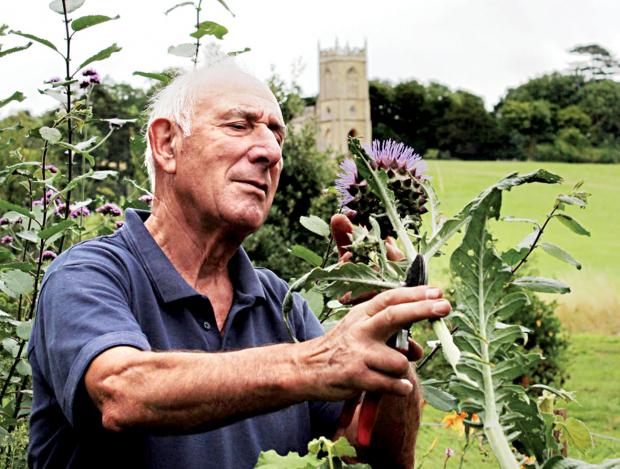 Volunteer gardener Ted Rice is pictured with some of the cardoons.
GARDENERS and volunteers at Croome Park have been planting shrubs and flowers to take the historic site back to its 18th century origins.
Katherine Alker, garden and park manager at the National Trust site, near Pershore, said: "By consulting archive documents we have been able to replant using the same plants as the 1700s.
"Cardoons, verbena, day lilies, geranium and many more flowers are looking wonderful at the moment, adding a splash of colour."
For more information about Croome, visit nationaltrust. org.uk/croome.
Comments are closed on this article.