Get involved! Send your photos, video, news & views by texting EJ NEWS to 80360 or e-mail us
Up-cycle something vintage at Tewkesbury Fair
9:07am Monday 9th September 2013 in News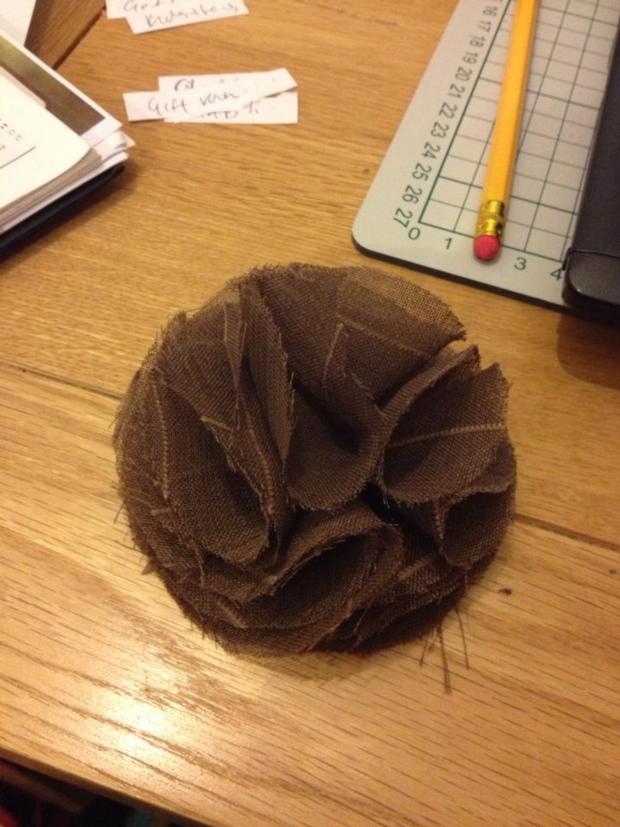 Scraps of fabric can be sewn into vintage brooches
Crafty folk visiting Tewkesbury's Vintage Fair on Saturday 14 September are being encouraged to bring scraps of fabric with them to take part in an 'up-cycling' workshop.
Claire Carter of Tewkesbury Sewing School will be running a sewing workshop in the Tudor Room at the George Watson Memorial Hall in Barton Street using unwanted materials to make a vintage style brooch.
Claire Clarke says "No prior sewing skills are needed. In a few easy steps with eight circles of fabric and a simple folding technique, you can make a material flower which can be attached to a brooch pin. The project can be completed in around thirty minutes. Its a great way to recycle unwanted fabric and it makes a unique gift".
The workshops take place at 11 am, 12.30 pm and 2 pm and cost £4.50 per person to include all materials. No pre-booking is required although its limited to 10 students per session. The workshop will be taking place off the main hall in the Tudor Room at the George Watson Memorial Hall.
Admission to the vintage fair which is open 10 am to 4.30 pm is free and includes entertainment from singer Betsey Harmony and a jive and swing dance demonstration with Sara and Gary Boon. A donation is being made to Tewkesbury Town Mayor's charities.
Comments are closed on this article.