Get involved! Send your photos, video, news & views by texting EJ NEWS to 80360 or e-mail us
Firefighters to strike again next week
1:54pm Friday 11th October 2013 in News By Ian Craig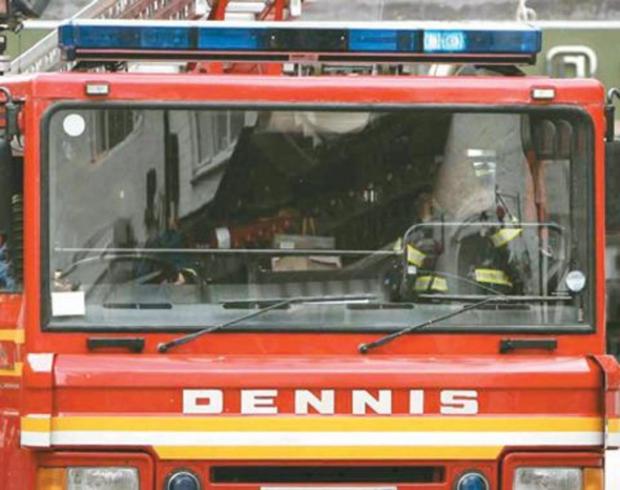 Firefighters to strike again next week
FIREFIGHTERS across Hereford and Worcestershire are to go on strike for five hours next week as part of a bitter row over pensions.
Members of the Fire Brigades Union (FBU) will be downing tools between 6.30pm and 11.30pm on Saturday, October 19 over proposed changes to their pensions.
The unions says the government's proposals will see firefighters work for longer, pay more into their pensions and receive less when they retire.
The plans will also increase the retirement age to 60. Firefighters can currently retire from front-line duties at 50 as long as they have completed 30 years service.
Hereford and Worcester Fire and Rescue Service (HWFRS) head of operations area commander Jon Pryce said: "While the industrial action is ongoing we will still be responding to 999 calls, but we will be asking members of the public to take extra steps to reduce the risk of a fire breaking out in their home.
"We would ask people to ensure they have working smoke alarms in their homes as this can provide them with an early warning if a fire should break out in their home. Above all else please remain vigilant."
This is the second day of action following a four-hour strike on Wednesday, September 25.
The strike will not affect control room or support staff, including those handling emergency calls.
A statement by HWFRS said the organisation had plans in place to deal with strike action but services were likely to be significantly reduced and urgent calls would be prioritised.
FBU general secretary Matt Wrack said it was "desperately disappointing" the government had not reviewed its plans following last month's strike.
"Firefighters simply cannot be expected to fight fires and rescue families in their late-50s and into their 60s and should not pay far worse ratios employer-employee contributions than those in the public or private sector," he said.
"We hope this second strike will mean both governments will be willing to discuss the full range of concerns that firefighters and the general public have expressed.
"However, more strikes cannot be ruled out if that's what it takes to protect public and firefighter safety from these ludicrous attacks."
He accused Fire Minister Brandon Lewis of "passing the buck" for saying each individual fire and rescue service would have to deal with problems around firefighters getting older itself.
He said: "It's difficult to take offers of negotiations seriously so long as the government plows ahead with their plans".
Comments are closed on this article.