Get involved! Send your photos, video, news & views by texting EJ NEWS to 80360 or e-mail us
Witness appeal over fatal Sixways crash
10:30am Monday 14th October 2013 in News By Ian Craig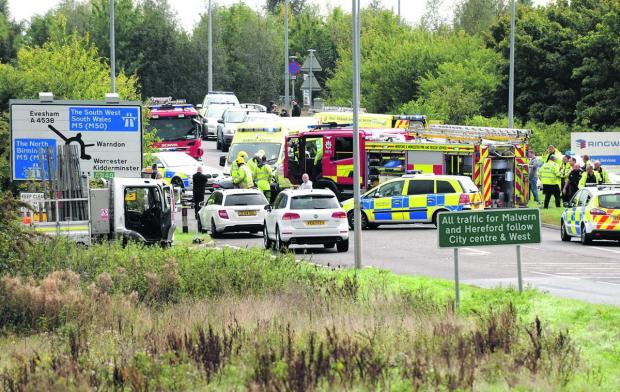 Witness appeal over fatal Sixways crash
POLICE have appealed for witnesses following Saturday's fatal crash outside Sixways stadium in Worcester.
A man in his 50s died at the scene after a black Jaguar and a black Volkswagen Golf collided on the A4538 Pershore Lane at about 2.20pm.
The Volkswagen driver – who is not from the area – was trapped in his car and was pronounced dead at the scene.
The driver of the Jaguar was rushed to the Queen Elizabeth Hospital in Birmingham after being treated at the scene. His injuries are not thought to be life threatening.
A West Mercia Police spokesman said: "We are very keen to hear from anyone who witnessed this collision, or anyone who may have seen either of the vehicles involved in the moments that preceded it.
"A number of witnesses have come forward but clearly the more witnesses we can speak to the better."
Anyone with any information can call police on 101 quoting incident number 365S 121013.
Comments are closed on this article.