Get involved! Send your photos, video, news & views by texting EJ NEWS to 80360 or e-mail us
Retro Tewkesbury shop owner gets on her bike for Christmas
1:16pm Wednesday 30th October 2013 in News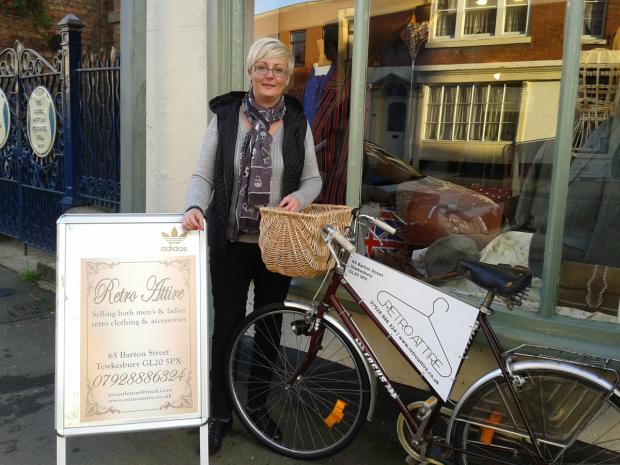 Jo Castleton and her festive bicycle
A Tewkesbury retailer is moving up a gear to promote her shop in the run up to Christmas.
Jo Castleton, who runs Retro Attire in Barton Street, specialises in vintage clothing and accessories and has invested in a vintage style bicycle complete with advertising hoarding fixed to the frame.
Jo comments "I park up the Retro Attire bicycle at various locations in Tewkesbury so it is easily spotted by passers-by. I have had some really positive comments from my customers who think it's a great way to advertise".
Comments are closed on this article.