Get involved! Send your photos, video, news & views by texting EJ NEWS to 80360 or e-mail us
Harvest and seasonal weather has brought the annual problem for drivers back
12:06pm Monday 2nd December 2013 in News By Gema Bate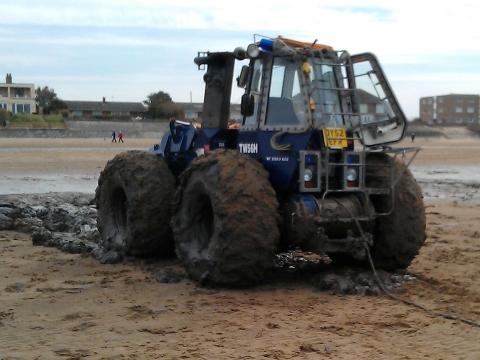 Motorists warned to drive carefully and treat mud on roads as they would ice
MOTORISTS across Worcestershire are being urged to drive carefully along rural roads as mud begins to clog-up highways because of the harvesting of crops and change in weather.
The Safer Roads Partnership with Warwickshire and West Mercia Police are reminding people that mud and debris from tractors and other vehicles are particular hazards on the road at this time of year.
Anna Higgins, communications manager at the Safer Roads Partnership, said mud on the road should be treated the same as icy or slippery roads.
She said: "Excess mud is a danger to cars, motorbikes and cyclists and can change the way a vehicle handles and can cause skidding, especially in wet conditions like we've had recently.
Under the Highways Act (1980), farmers and contractors have a legal obligation to ensure their vehicles are cleared of any mud or debris before entering the public highway but Superintendent Lee Davenport said some farmers were not always on the lookout.
He said: "Every year we face problems with agricultural vehicles leaving large amounts of mud and debris on the roads during the harvest season. While the majority of farmers take steps to ensure they keep the roads clear and safe, not all are as diligent.
"We would like to remind farmers and contractors of their responsibilities under the Highways Act. We have already taken action against offenders who haven't complied with this legislation and will continue to take a tough stance against anyone who we believe is being reckless and irresponsible."
The National Farmers Union is also reminding farmers and contractors to have working lights on their vehicles to use them on roads, but also asking members of the public to bear with the farming community and be aware of farm vehicles when out and about on the roads. They are also working with police and local authorities to raise awareness of the issue.
Drivers of agricultural vehicles or anyone wishing to report issues regarding debris or mud on the road in Worcestershire can contact Worcestershire County Council on 01905 765765.
Comments are closed on this article.