Get involved! Send your photos, video, news & views by texting EJ NEWS to 80360 or e-mail us
Celebrate Christmas with charity show at Tewkesbury theatre
10:26am Monday 9th December 2013 in News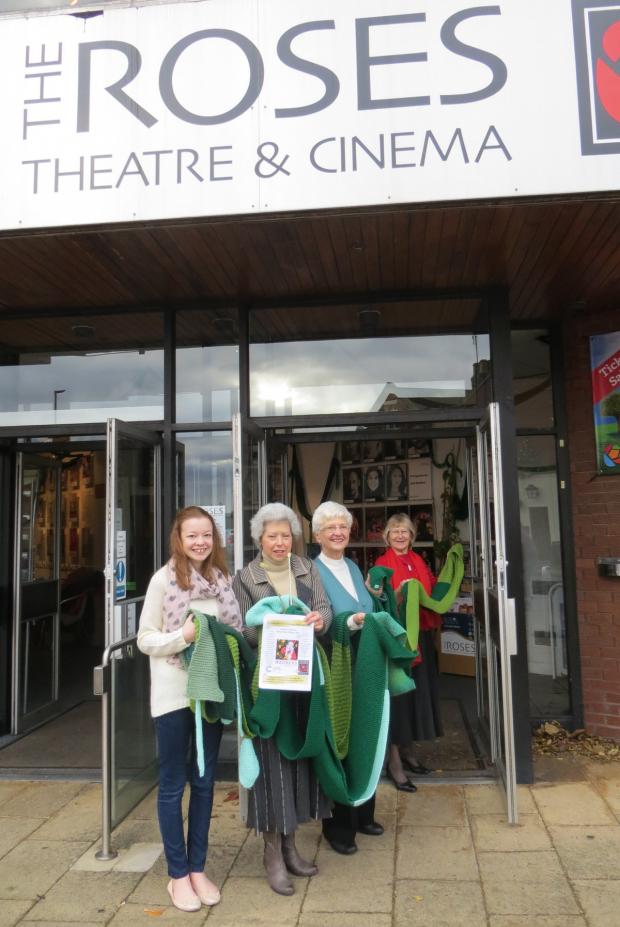 Celebrate Christmas at The Roses
Volunteers at Bookworm charity shop in Tewkesbury High Street are raising money by putting on a festive variety performance show at The Roses Theatre.
In support of The Roses offering the charity use of the theatre, Bookworm volunteers have knitted a giant beanstalk from donated wool, which will take centre stage during this year's pantomime 'Jack and the Beanstalk'. The one off performance is taking place on Wed 18 December at 7 pm. Entitled a 'Celebration of Christmas' the organisers promise the show will entertain local families with a festive treat of music, song, comedy and poetry. "Proceeds from the show will be split equally between Cancer Research and The Roses Theatre Trust," comments organiser Karen Brennan . "We decided to work collaboratively with the theatre to raise as much money for these charities as possible. We thought the least we could do was to help out the theatre when they were short of knitters to complete the giant beanstalk for the pantomime" .
Tickets priced at £10 include a complimentary glass of mulled wine and mince pie and can be obtained from The Box office on 01684 295074.
Comments are closed on this article.