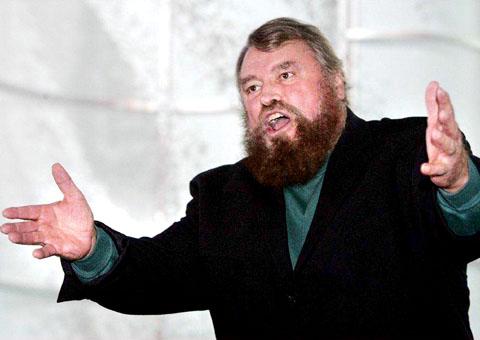 GORDON'S ALIVE! Brian Blessed steps in for Withnail
THE resonant tones of actor Brian Blessed will echo around Worcester Cathedral next week when he takes the place of Richard E. Grant for an annual celebrity lecture.
Withnail and I actor Mr Grant can no longer deliver the English Mutual Lecture on Thursday, October 11, and Mr Blessed, film, TV and Shakespearian actor, director, polar explorer and mountaineer, has stepped forward.
The event attracts a capacity audience of 400 and Lauren Billington, head of corporate engagement for EM, said: "For reasons beyond our control, Richard E Grant was no longer able to meet his commitment, but rather than disappoint what has become a very loyal audience, and not wishing to cancel or postpone the event, we were delighted to secure Brian Blessed.
"Those who have already bought tickets can claim a refund should they wish, but it is our hope everyone will find Brian a worthy and most exciting replacement."
The event raises funds for EM's Wealth of Happiness Foundation. It starts at 7.30pm. Tickets are £25 from lecture@englishmutual.com
Comments are closed on this article.