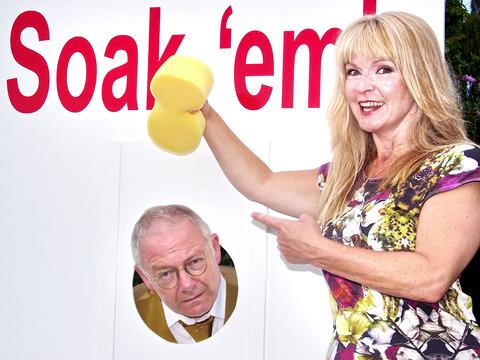 NO MYSTERY: Toyah prepares to give her husband Robert Fripp a good soaking.
TOYAH Wilcox and her guitar virtuoso husband Robert Fripp will open Wick fete at 1.30pm on Saturday.
The event will include live music from Wyred Up, entertainment by Tyro the Magician, a fun dog show, an exhibition of household memorabilia, classic cars, teas in the manor gardens, a barbecue, a real ale beer tent and a host of stalls including raffle, tombola, cakes, toys, plants, books, jewellery, gifts, white elephant and wet sponge stall. With the theme 'All our Yesterdays', the event promises fun for all the family.
Admission is free for children and £1 for adults, and no charge for car parking. For details, visit wickfete.org.uk
Comments are closed on this article.