Get involved! Send your photos, video, news & views by texting EJ NEWS to 80360 or e-mail us
Foster carer gets rewarded for hard work
2:53pm Thursday 28th February 2013 in Tewkesbury By Sarah Taylor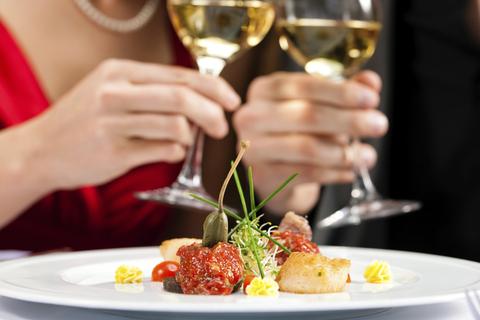 Foster carer gets rewarded for hard work
A TEWKESBURY foster carer has been recognised by the county for going the extra mile with the young people in her care.
Mary Adams is an options foster carer for Gloucestershire County Council, meaning she deals with some of the most challenging children and young people needing fostering.
To thank her for her hard work Ms Adams will be having a meal at The Fleet Inn, courtesy of the pub.
Ms Adams, a single foster carer, has been fostering for 10 years and has four grown up children of her own.
During that decade she has fostered around 20 young people, many of whom stay in touch with her.
She said: "When the children left home the house felt a bit empty, so I decided to foster. I've enjoyed the majority of it, it's been very rewarding and I do get a lot out of the young people. Teenagers have a lovely sense of humour."
Fostering is especially suitable for single people who have brought up their own children, according to Mary, and she would advise anyone to give it a go.
She added: "The young people have usually been through trauma and they respond well to the one-to-one. Being single, I'm the only one who makes the decisions. Don't think you can't foster because you're single or because you're older."
Mary is very grateful for the support of her fostering social worker, Jeanette Carroll, who she has worked with for 10 years.
She said: "Jeanette has been with me all the way and has been very supportive. Having a good team behind you makes all the difference in fostering."
Coun Paul McLain, cabinet member for vulnerable families said: "We have a tremendous network of dedicated foster carers who all do a fantastic job so it is always hard to highlight particular carers.
"However we felt Mary deserved some extra recognition as options foster carers have a particularly challenging job. I am chuffed that local business The Fleet Inn is donating lunch to give Mary a really special day."
Options is a specialist fostering scheme aimed at providing short term care to children and young people. Options carers provide short term care to sibling groups, as well as providing same day and emergency placements, parent and child fostering and remand placements.
There are slightly different requirements for options foster carers, who must be aged over 25 and one adult in the household must be willing to give up work and commit to caring.
Gloucestershire County Council needs more foster carers throughout the county. For more information on fostering, please call 01242 532654 or go to gloucestershire.gov.uk/fostering.