Get involved! Send your photos, video, news & views by texting EJ NEWS to 80360 or e-mail us
Re-enactment of Siege of Gloucester will transport city back in time
3:49pm Thursday 14th March 2013 in Tewkesbury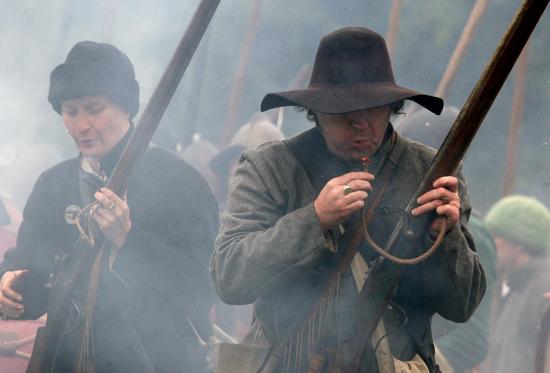 Gloucester relives its Civil War past
For almost one month in 1643 a small garrison of Parliamentary soldiers in Gloucester held out against a vastly superior Royalist force in one of the decisive battles of the English Civil War.
Later this month those forces clash again in the City's Civil War Event taking place throughout the centre of Gloucester on Saturday 23rd March and Sunday 24th March.
The Siege of Gloucester saw Colonel Edward Massey with some 1,500 regular troops aided by the local militia defend the City against a 35,000 strong Royalist force. Their victory led to the ultimate defeat of King Charles I.
The popular Civil War Event will see historical re-enactments, talks, soldiers, horses and cannons. Events will take place at both the City and Folk Museums and throughout the City. At 3pm on Saturday 23rd March and 12 noon on Sunday 24th March the English Civil War Society will march through the City.
Leader of Gloucester City Council, Paul James, said: "The Siege of Gloucester was one of the defining episodes that changed the course of English history. The Civil War weekend will bring those events back to life in a spectacular fashion.
"Gloucester will be transported back in time and we look forward to welcoming the large numbers of people we anticipate will be coming to relive this important chapter of the City's rich history."
Visit www.gloucestermuseums.co.uk for more information or to pre-book your space for the 3 FREE talks by the English Civil War Society at the City Museum on Saturday 23rd March.