Get involved! Send your photos, video, news & views by texting EJ NEWS to 80360 or e-mail us
Town united in mourning for 'loveable, vibrant' girl
8:09am Thursday 2nd May 2013 in Tewkesbury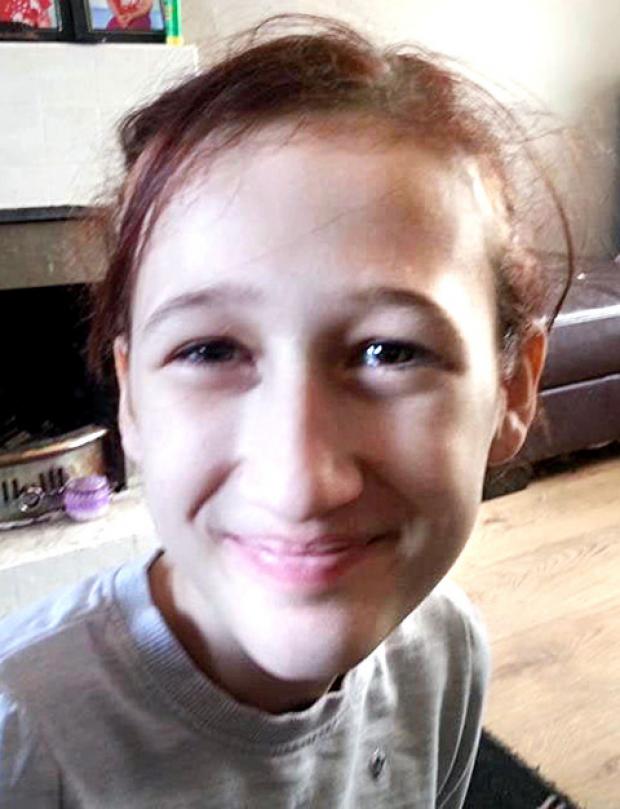 TRAGEDY: Katie Webb's death has prompted a wave of grief.
A COMMUNITY is in mourning this week after the death of a 12-year-old schoolgirl described as "vibrant " and "loveable" by her former headteacher.
Katie Webb was found hanged in her bedroom at an address in Evesham at 12.15pm last Wednesday, prompting an outpouring of grief from all who knew her and others who wanted to express their condolences.
She was rushed to Birmingham Children's Hospital by air ambulance, but was pronounced dead shortly after arrival.
Katie attended Simon de Montfort Middle School in Evesham and within hours of her death, flowers had been lain in her memory in Market Square.
Scores of people took to the social networking sites Twitter and Facebook to leave tributes to her.
Katie's former headteacher David Braham at Bengeworth First School said his and the school's sympathies were with the schoolgirl's family.
He said: "Katie was a vibrant and happy pupil who attended our school for six years. We remember her for her bouncy and loveable nature. She will be greatly missed by all those who knew her and will always hold a special place in our hearts. Our thoughts and prayers are with the family at this difficult time."
Rumours that Katie may have taken her own life after suffering at the hands of school bullies were widely circulating on social network sites and were reported in the national press.
However, Simon de Montfort headteacher Caroline Browne spoke out against the speculation and dismissed the claims.
She said: "We are aware of some speculative rumours on some social media sites suggesting this tragedy was linked to bullying in school.
We have no evidence or reason to believe this was the case. At Simon De Montfort Middle School we take all allegations of bullying very seriously and deal with them promptly and following our school policies."
Ms Browne said Katie was held in high regard by staff and would be very much missed. She said: "We were all terribly shocked and upset to hear of the tragic death of Katie Webb.
"Katie was in year 7 and I and my colleagues had a lot of affection for her. She was a young girl full of curiosity, always interested in what was going on around her and eager to offer help to anyone.
"Katie enjoyed herself at school and we enjoyed having her with us. It is very, very sad and we will really miss her. Our thoughts are with her family, friends, students and staff at this very sad time and the school will offer all the support we possibly can to all those affected."
She said Worcestershire's Educational Psychology Service had been asked to come into school to work with staff to support youngsters and colleagues. Ms Browne said there were plans to hold a memorial service for Katie in the school at an appropriate time for her family.
West Mercia Police are investigating the death, which is being not being treated as suspicious. An inquest has been opened and adjourned.
R.I.P. KATIE: WHAT THEY SAID ON FACEBOOK
Courtz Conway: Katie you will be missed at sdm and u will always be with me no matter what. You were our entertainer and my buddy at class also my best friend I will miss you.R.I.P katie you are an angel and always will be
Lesley Grady: R.i.p. Katie, you went to school with my daughter, my thoughts and best wishes to your family x
Anna Fortey: Katie R.I.P sweet! Much love goes to your parents,siblings and family at this very sad time xx
Beverley Selby: Our thoughts and prayers are with all of katies family and friends at this very sad and tragic time. may you rest in peace now. x
Marcelle Wilks: Our thoughts and prayers are with all of katies family and friends at this very sad time xx
Hannah Baldwin: Rip Katie everytime I saw you you were always so happy and said hello to me and mike and my girls. So sad :'( sleep tight sweety ?
Ann Ardern: R.I.P katie our thoughts are with all the family and friends xxx
Sarah Lou Sandalls: RIP Katie such a sweet young girl so sad xxxx
Michelle Teale: Thoughts and prayers with the family.xxxxx
Sumer Burke: God did not take you away from us. He gave you to heaven so your light could shine over all the world. Rest In Peace friend we love and miss you.
Tyler Wwfc Robbins: R.I.P Katie You will not be forgotten
Moomin Tash: I will miss you Katie R.I.P I will always be glad i was there to be your friend, I will always be sad that i couldnt stop it come to an end. Always missed, Never forgotten Heaven has gained an angel xx
Kim Pouncett: my dear katie,i worked with your mum...i so sorry you had to leave this earth the way you did... my thoughts are wiv the ones you left,but may you be in peace an the god up there will look after you xxx god bless child.sweet dreams forever xx
Tabby Dinosaurus Baird: I will miss seeing your smile at the park r.i.p
Allie Bond Was Tandy: rip katie hunny, i hope you now have peace. will always remember you cousin xxxxxxxxxxxxxxxxx
Tara Socks Cook: Rip Katie you were very sweet and lots of people are going to miss you lots xxx
Debbie Hewlett: Such a tragedy...why does this have to happen:-/ R.I.P. My heart goes out to her family and friends.X.
Fiona Williams: My daughter will miss you Katie, a tragic end to such a young life, if only...God bless you.
Comments are closed on this article.