Get involved! Send your photos, video, news & views by texting EJ NEWS to 80360 or e-mail us
New fire and rescue vehicle causes splash in Tewkesbury
11:59am Monday 23rd September 2013 in Tewkesbury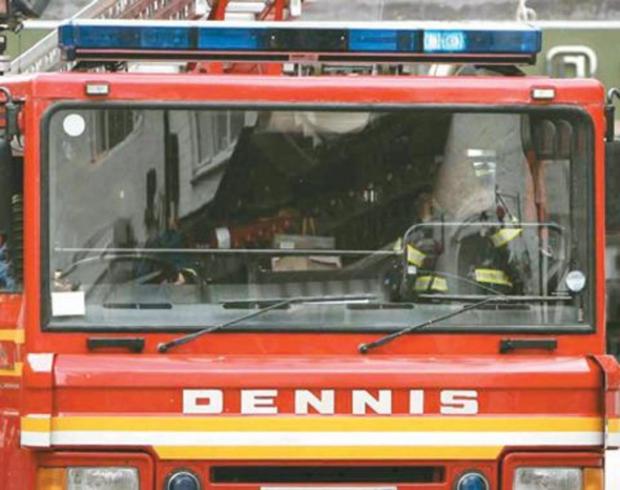 New fire and rescue vehicle causes splash in Tewkesbury
A NEW, top-of-the-range Water Rescue Unit has been stationed in Tewkesbury to improve the county's emergency response.
Gloucestershire Fire and Rescue Service (GFRS) has unveiled the new unit at the award-winning Gloucestershire Water Rescue Centre – replacing a previous smaller vehicle.
The all-wheel drive vehicle is designed to tow the county's rescue boats and carry equipment used in responding to water rescue incidents. This includes a mud rescue platform, rescue sled and drysuits.
The unit also includes changing and decontamination facilities and a side awning for shelter in bad weather.
Following the Gloucestershire floods in 2007, one of the main objectives of the service's Integrated Risk Management Plan (IRMP) was to further improve the county's water rescue response – something the new vehicle addresses.
Deputy Chief Fire Officer Geoff Sallis said: "The 2007 floods were a great learning experience for the service and we've used these lessons to ensure we are even better prepared to handle water rescues should we be called upon.
"A key element of this response is making sure we have the right equipment for the job; the rescue crews at Tewkesbury played a major role in the design and functionality of the vehicle.
"The result is a state-of-the-art vehicle, which will improve our response capability at water rescue incidents."
Councillor Will Windsor-Clive, cabinet member for fire, planning and infrastructure, said: "I'm delighted that this new vehicle has been introduced to our rescue fleet.
"With the expertise we already have in our water rescue teams, this unit is a great addition to our already excellent fire service, making it more responsive and efficient."
Comments are closed on this article.