Get involved! Send your photos, video, news & views by texting EJ NEWS to 80360 or e-mail us
Tewkesbury to get new leisure centre as Cascades set to close
8:34am Wednesday 4th December 2013 in Tewkesbury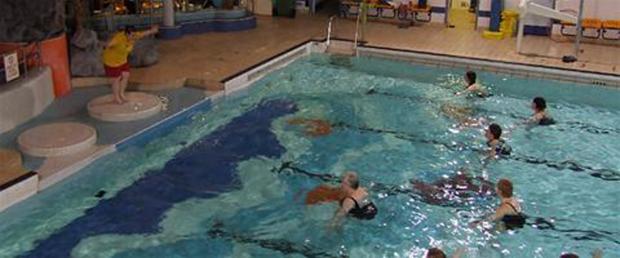 Cascades in Tewkesbury will close when the new leisure centre is built
PLANS for a new leisure centre in Tewkesbury have moved a step closer after councillors agreed to fund the project.
On November 26, members of Tewkesbury Borough Council agreed to commit a significant capital investment to the project, which will cover the preparation of the new site, the building of a new centre and the demolition of the current Cascades Leisure Centre.
The cost remains confidential for the time being as the council is not currently in contract with any suppliers for the project and it does not want to risk achieving the best possible value for money.
Chairman of the Swimming Bath Trust, Marion Roope, said: "The Swimming Bath Trust was originally formed to ensure there was a leisure facility available to reduce the risk of drowning in nearby rivers.
"We have been working closely with Tewkesbury Borough Council to make sure that people in Tewkesbury continue to have a place to swim and keep fit, and will continue to support the council as they move forward in this process."
The borough council, which has already agreed that a site within the council grounds is the preferred and most value-for-money location, will now start on the next stage of works, which will include the design of the building, and working towards submitting a planning application in spring 2014 including consulting with members of the public and stakeholders.
The council and the Swimming Bath Trust, who own and manage the current leisure centre building, have agreed that building a new leisure centre would be the most cost-effective option, as bringing the current Cascades Leisure Centre up to a modern standard have been estimated to be at least £3.8 million.
It is also predicted that the existing facility, which was built more than 40 years ago, will continue to cost more to maintain and run.
The new centre is proposed to include a 25m main pool and 20m learner swimming pool, which means there will be more waterspace than is currently available at Cascades, and there will be more dryside facilities available too, including a 60 station gym, health suite, a flexible activities studio for dance, fitness classes and children's parties, as well as café and a shop.
To ensure customers continue to have a leisure centre to use, Cascades would remain open while the new facility was built at a new location.
The current site is also part of the Tewkesbury Town Centre Master Plan, which aims to revamp Spring Gardens and Bishop's Walk to support and enhance the town centre.
Tewkesbury Borough Council's lead member for safer, stronger and healthier communities, Coun Claire Wright said: "This is a significant and exciting step forward towards being able to build a new leisure centre, and plans will now be pulled together so that we can carry out the necessary assessments and apply for planning permission.
"We will continue to update our residents and stakeholders throughout the process, and we will be asking for their views on the design and layout of the new leisure centre as soon as we are able to."
Comments are closed on this article.