Get involved! Send your photos, video, news & views by texting EJ NEWS to 80360 or e-mail us
Barton's a thorn for Broadway
11:20am Saturday 9th March 2013 in Sport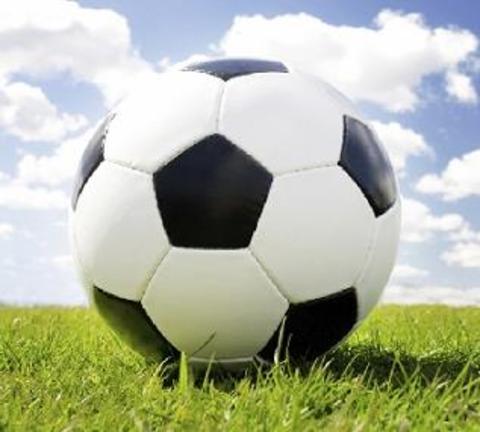 Barton's a thorn for Broadway
BROADWAY United's Birdseye Sports Evesham Sunday League Division One title hopes were severely dented as they lost 5-2 to Defford/ Besford United.
Lee Barton hit a treble with Croy and Lawson adding further goals, while Broadway replied through Jeffs and Jason Horsburgh.
Evesham WMC won 2-1 at Eckington with Grady and Penfold on target.
Honeybourne Gate Inn need a point from their remaining Barry Brotherton Cup group match to qualify following a six-goal win over Mickleton Rangers thanks to Sherry, Brookes, Mills, Rainey, Ward and Williams.
Bretforton Old Boys were eliminated with a 5-2 defeat at Pinvin United as Izod scored twice.
Bear moved clear at the top of Division Two with a 14-0 win at Lenches Lions as Smith-Daniel, King and Davis all hit trebles.
Fladbury Athletic returned to winning ways with Chris Clements (3), Andy Clements and Brain scoring against Tesco United in a 5-1 success.
Matt Greaves netted twice as Alderton won 3-1 at Cheltenham Saints, while a firsthalf Cother hat-trick saw Bredon overcome Cider Mill 3- 2. Beattie and Ballard replied.
WMK and AC Olympia were well beaten in the Gloucestershire FA Sunday Intermediate Cup semi-finals.
But Division Three outfit Tewkesbury Town reached the Minor Cup final with a 12-1 thrashing of Coopers Edge. A Gary Dyke treble led Gardeners Arms into the Bluck Cup last four at the expense of Broadway United Reserves 4-2. Beasley added a further goal with Berryman and Reading replying.
In Division Three, leaders Pershore High Old Boys had a narrow 2-1 win over Ashton with Jones and Ridings scoring and Evans pulling a goal back.
Offenham Rovers stay second after Tomes, Hall, Cox, Burrows and Kilminster secured the points against Badsey Recreation.
Ambassador picked up much-needed points from a 7-4 success over Salford Priors with Cole (3) and Keen (2) among the scorers.
Barton bagged two for Ecosamba but Fairfield shared the spoils through Tustin and Scrivens.
Anchor Harriers maintained their perfect Division Four record with a six-goal win over Pebworth thanks to Taylor (2), Colwell, Slowinski, Crenan and Heritage.
Second-placed Elmley Castle worked hard to overcome Alcester Town 3-2 with P Smaylen, S Smaylen and Jinks on target.
Dragons stayed in touch with a 6-1 victory at Stour Excelsior Reserves through Wicks (2), Mullins (2), Clarke and Hart. Sun Inn thumped Ambi Allsports 11-2 with Parry scoring six and Stratford United triumphed 4-1 at Campden/ Ebrington United thanks to Dolche, Smith, Donaldson and Morris.
Bengeworth won 3-1 at Vale Wanderers with goals from Fancutt, Hughes and Iorns, while Williams replied.