Get involved! Send your photos, video, news & views by texting EJ NEWS to 80360 or e-mail us
Angling
12:40pm Sunday 17th March 2013 in Sport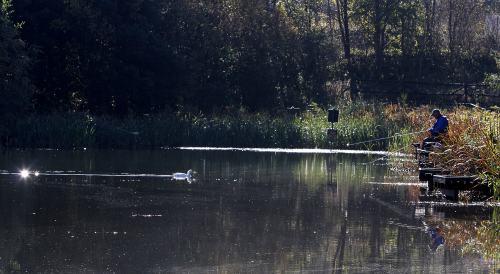 Angling
EVESHAM JUBILEE AS
MEMBERS met on the EDAA's Common Road stretch of the River Avon for the last match of the season and the Last Chance Cup.
A bitterly cold day and extra water made conditions difficult with only two competitors finding fish.
Phil Seedhouse drew peg 10 and targeted bream on the groundbait feeder to win the cup, placing 13lbs 2oz.
Second was Stu Thomson on peg 21 weighing in 4-3 of roach and Bob Haynes was third with 0-4.
The fishery reopens on March 30 for the Easter match and there is a maintenance weekend on Saturday and Sunday with all members requested to attend early on either day.
Charlie Thompson Cup, Worcester canal at Perdiswell: 1 John Davis 6-0, 2 Phil Symnet 2-3; sections: Alan Gardner 0-12, Chris Martin 0-13.
EVESHAM WMC
WINNER Vic Woods found carp feeding on the island and bagged 40-14 on the pole and maggot at 14 metres.
Graham Williams had a carp and F1s at short range for 10-7 on pellet with Rick Huxley managing 9-11 of F1s up in the water at eight metres.
Section winners were Mark Sparrow (9-9) and Bryan Townley (7-13).