Get involved! Send your photos, video, news & views by texting EJ NEWS to 80360 or e-mail us
Hockey
4:00pm Friday 22nd March 2013 in Sport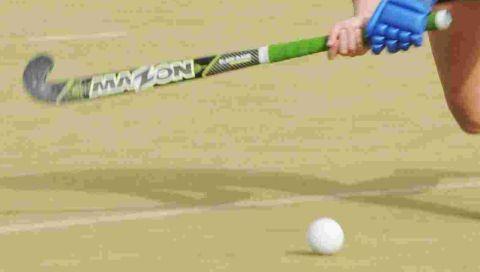 Hockey
PERSHORE completed their Worcestershire League Division Two campaign with a 2-0 win over Old Silhillians seconds.
After a bright start with good passing, the hosts were rewarded on 10 minutes with their first goal as a Heidi Wilkie cross was tapped home by Kate Adams.
Pershore retained possession for most of the half without scoring again before saving their best hockey for the second period.
Fine goalkeeping kept them out until the 70th minute when a short corner saw Emma Gardner hammer the ball into the corner of the goal.
Pershore's longest away trip in ENER-G Men's League West Midlands Division Two with a makeshift team ended in a 4-1 defeat at Newtown.
But they put on a spirited display with wingers Gaz Handley and Tom Quantrell threatening.
The game turned on an injury to skipper Paul Murphy who suffered a heavy blow to his ankle and could barely walk.
Newtown resorted to a long-ball approach and were two goals ahead by half-time.
The Vale side chased the game but shots from Handley, Quantrell and Russell Scudamore were saved. Newtown added a third before Scudamore's reverse-stick finish reduced the arrears.
Joe Broome, Rob Smith and Luke Dally passed the ball well but a further late goal gave the result an unflattering look.
The seconds could not play after a late switch to the start time meant they were unable to travel with more than eight players.