Get involved! Send your photos, video, news & views by texting EJ NEWS to 80360 or e-mail us
Golf
3:20pm Friday 30th August 2013 in Sport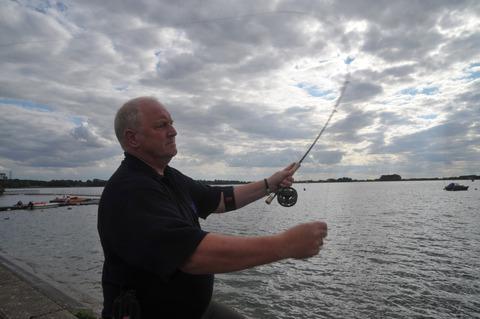 Golf
EVESHAM held their Seniors Club Championship over two rounds off the white tees.
The new champion and winner of the Diffin Trophy was Colin Cleary thanks to a gross score of 163 with Alan Askew (172) and Ian Tait (178) in second and third place respectively.
Cleary also won the Wilson Jug, awarded for the best nett score, with his 143 just pipping Alan Askew's 144, while Bryan Rogers, flying the flag for the higher handicappers, was third with 148.
Cleary produced a superb final round of 76 gross which was just four over par.
Evesham seniors continued their away struggles with a 5-2 loss at Ombersley with Richard Saville and Martin Williams (7&6) and Dave Kewley and Mike Morris (4&3) the only winners.
Evesham ladies contested the Ray Till bogey competition with drawn partners.
The winners were Joan Hunt and Enid Walker with a 0 score followed by Gill Smith and Carolyn Washbourne (-1).
Results, 18-hole Medal Division One: Sally Deakin 89 gross 20 handicap 69 nett, Mel Evans 91-18=73; Division Two: Jean Bevan 92-21=71, Val Lemon 96-24=72; Division Three: Angela Fletcher 104- 29=75, Lesley Kewley 109-32=77.
Forty ladies at the Vale contested an EWGA Trust 18-hole stableford qualifier.
Silver Division: Clare Bunn 38 points, Lyn Robinson 36, Jan Ledbury 35; Bronze: Margaret McCaig 35, Win Parfitt 33, Sue Simpson 32; Copper: Angela Bradley 34, Pat Elliott 33 (on count-back), Belinda Whitehead 33.
Harvington Golf Society members returned to Burford for the 25th consecutive year to compete in their annual championship.
In the morning medal round, Norman Whatmore rolled back the years and utilised his new handicap to be leader in the clubhouse with nett 67.
However, the chasing pack made inroads with Rod Smith carding 66 to beat Whatmore by one shot with a total score of 137.
Neale Watson, Brennan Green and Steve Cantrill were all a further three shots away from the champion.
In the scrubbers cup for non-qualifiers, chairman Rob Millward returned 38 points to win the spoils by one from Ian Tyrrell.
Twenty Harvington players competed in the August stableford with Norman Pryke securing his first club victory.
New players are welcome and a mid-week membership is available with more details from Nigel Bambridge on 01386-871017.
Results: Pryke 44 points (26 handicap), Matt Walker 41 (21), Tom Owens 41 (24), Richard Salmon 40 (17).
A large field entered Broadway's stableford and Mercia Castle County Trophy.
Annabelle Guyver won the Silver Division with 37 points, closely followed by Sue Jackson (36).
The Bronze Division's Juliet Bourne (36) took first place with Jude Vidler (35) second.
All four go forward to further qualifying rounds for the trophy which is awarded for the best overall score in the county.
Comments are closed on this article.