Get involved! Send your photos, video, news & views by texting EJ NEWS to 80360 or e-mail us
Roadrunners aces storm to county joy
6:00pm Friday 6th September 2013 in Sport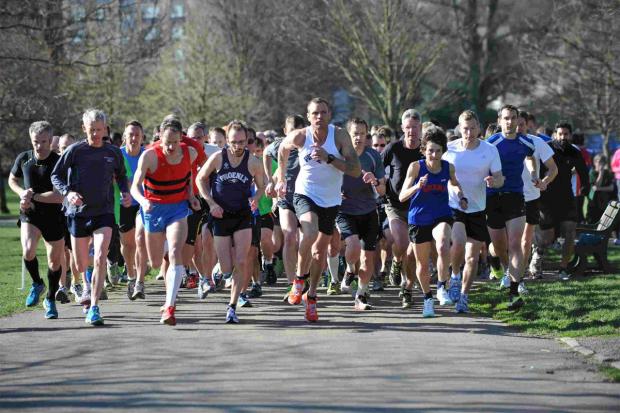 Roadrunners aces storm to county joy
BOURTON Roadrunners won county medals on consecutive evenings at the White Horse 5k and Gloucestershire Track Championships.
At the five-kilometre contest, Rob French ran a storming 17 minutes 51 seconds, Shona Crombie-Hicks took women's veterans over 40s silver with 18.47 and Mike Hobbs clocked 18.52.
Lucy Walmsley won over 40s bronze in 19.13 with Ali Lane claiming the over 55s gold in 21.30.
Steph Holton collected over 45s bronze, taking around 30 seconds off her personal best with 22.03, and Norm Lane the men's over 65s silver in 22.51. Bourton's ladies won team bronze.
At the Gloucestershire track event, Bourton won women's over 45s gold in the 4x100-metre relay thanks to Susan Hunt, Lynn Hudson, Liz Hulcup and Holton.
In the Jubilee Mile, golds went to Ewen Smith (5.20), Tony Goodwill (6.09), Liz Hulcup (6.48) and Norm Lane (6.57).
Silvers were claimed by Daryl Kiey Thomas (6.12), Steph Lane (6.26), Ali Lane (6.27) and Brian Hulcup (6.30). Hudson whizzed around in 7.53.
In the 10,000m, Mike Smith was third overall and won men's over 40s gold in a time of 34.09.
Darren Long bagged over 40s silver in 37.12, Rob French senior silver in 37.15, Ewen Smith over 45s silver in 38.28, Goodwill over 55s gold in 43.03 and Hunt women's over 45s gold in a pb of 47.47.
Mike and Ewen Smith cooled down from the 10,000m by running the fun open mile with Mike winning in 5.12 and Ewen finishing a whisker behind Steph Lane with both clocking a time of 6.22.
The 4x400m relays brought golds for the men's over 40s (Ewen Smith, Goodwill, Long and Kiey Thomas), the over 60s (Brian Hulcup and Norm Lane) and the women's over 45s (Hunt, Hudson, Holton and Liz Hulcup).
The senior ladies of Ali Lane, Nat Lane, Steph Lane and Holton managed silver.
Comments are closed on this article.