Get involved! Send your photos, video, news & views by texting EJ NEWS to 80360 or e-mail us
Black belts now run in the Milbery family
9:40am Saturday 14th September 2013 in Sport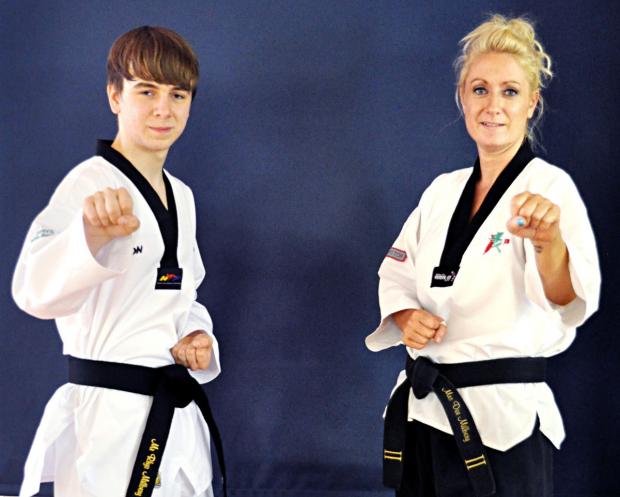 BLACK BELTS: Aston Somerville son and mother Rhys and Dee Milbery have both attained the honour as members of London Chinatown Taekwondo. Picture: NEIL HALL
LONDON Chinatown Taekwondo 16-year-old Rhys Milbery has joined his mother Dee in attaining a black belt with the Vale and Cotswold club.
The Aston Somerville teenager passed his grading to follow in the footsteps of his club instructor parent.
Rhys won a junior event while Dee claimed an adult section at a big competition in London's Chinatown two years ago.
Chief instructor Neil Hall said: "I have been impressed with the huge extra effort Rhys has put in over the past few months, just as he was sitting his GCSEs.
"With the focus and concentration it brings, it's no surprise Rhys feels his taekwondo helped him to do well in his GCSEs too."
Comments are closed on this article.