Get involved! Send your photos, video, news & views by texting EJ NEWS to 80360 or e-mail us
Wilks' five-four in Pershore win
8:40am Sunday 15th September 2013 in Sport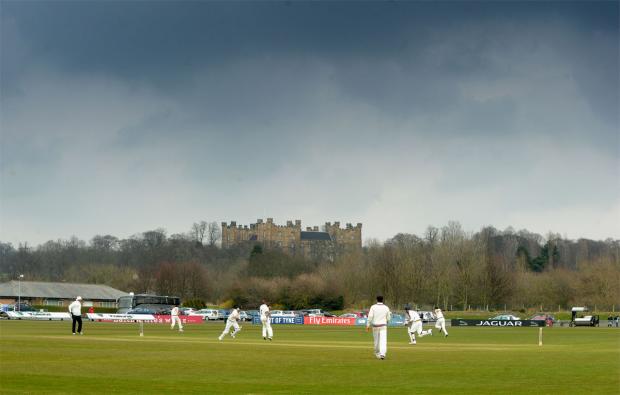 Wilks' five-four in Pershore win
PERSHORE wound up their home Worcestershire League Division One programme with an emphatic eightwicket win over a weakened Worcester Dominies side.
On winning the toss, the third-placed hosts put Dominies in first on a wicket with variable bounce and the young batsmen had no answer to experienced bowlers.
After Luke Dalley (3-24), displaying his usual pace and control, removed the top order, Lee Wilks (5-9) ripped through the middle with five victims in five overs, including a triple-wicket maiden.
The visitors lost their last eight wickets for 30 runs in being bowled out for 71.
In reply, Pershore had little difficulty in knocking off the required runs with Chris Ayliffe (30) leading the way and they can still move up to second on the final weekend, finishing at Burghill and Tillington on Saturday.
Division Two champions Harvington took their points tally to 415 for the season with a comfortable 84-run victory over Netherton.
After winning the toss and electing to bat, opener Jaimen Rudd (58) and James Towey (85) put on 106 runs for the third wicket.
But the lower order lost six wickets for 43 runs as Harvington finished on 207-9 in 50 overs.
In reply, the bowlers showed their dominance again with Lee Ross' seamers returning 5-58 from 17 overs.
New Zealand left-arm spinner Jayden Lennox claimed 3-26 from 16 and Tarab Nawaz (30) top scored as Netherton collapsed to 123 all out with two late wickets for offspinner Sam Bannister.
Harvington seconds defeated Romsley and Hunnigton by 74 runs in Division Three after posting 237-9 in 50 overs via Graham Jones (75), Simon Price (64) and opener Fraser Goodlad (47).
In reply, Romsley were dismissed for 163 with Steve McKelvie taking 4-31.
Harvington defeated Snitterfield by 121 runs in a friendly with Bannister's unbeaten maiden century the highlight. Pete Smith contributed 71.
Next season promises plenty of local derbies in Division One as Pershore are joined by Harvington and Evesham who will be relegated from Birmingham and District Premier League Division Three.
Comments are closed on this article.