Get involved! Send your photos, video, news & views by texting EJ NEWS to 80360 or e-mail us
Broadhurst amongst winners as young Pershore aces in action
11:00am Saturday 19th October 2013 in Sport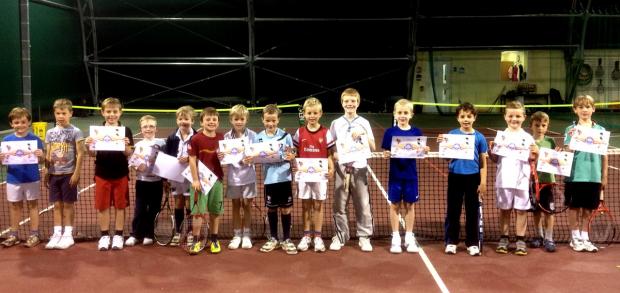 Broadhurst amongst winners as young Pershore aces in action
PERSHORE Tennis Centre staged their annual junior championships with success for plenty of upand- coming stars. Leading the way at the Avon Bank club was Jack Broadhurst who defeated Nick Southcott to win the 18 and under boys' singles title.
Among the other winners were Giles Lowbridge, who was crowned 10 and under boys' champion with victory over Thomas Clifford, while Maddies Hincliff beat Amber Lorenz in the 10 and under girls' singles.
In the nine and under boys' events, Myles Holland saw off the challenge of Ollie Dando and Connor Reid triumphed in the eight and under boys' competition at the expense of Toby Lungley. For more, go to pershoretennis.co.uk or 01386-556677.
Comments are closed on this article.