Get involved! Send your photos, video, news & views by texting EJ NEWS to 80360 or e-mail us
Sharpshooter Vick has golden 2020 vision
2:10pm Friday 25th October 2013 in Sport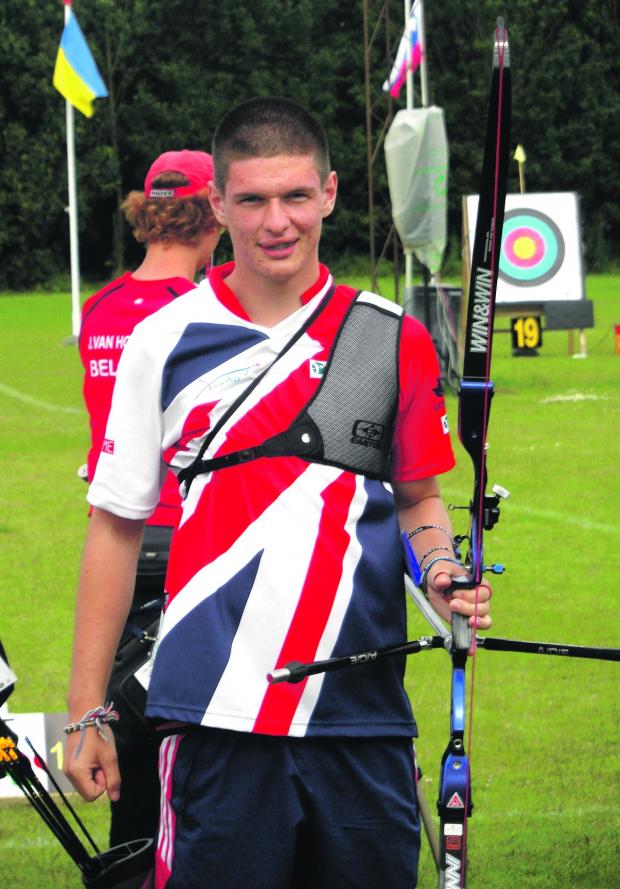 BEST OF BRITISH: Jacob Vick is aiming for Olympic gold.
ARCHER Jacob Vick has set his sights on winning gold at the 2020 Olympics after making strides in the sport.
The 18-year-old, from South Littleton, has already represented Great Britain after first picking up a bow and arrow seven years ago.
He is currently training for the European Archery Festival in January but wants to continue his development to the highest level.
Vick trains regularly at Lilleshall National Sports Centre and is striving for a place on the Olympic Podium Potential Programme.
He said: "Last year I was selected to shoot for GB, travelling to Croatia for the Europa Cup and Denmark for the European Junior Championships. I also love shooting against an opponent in a head-tohead because there is a lot of pressure and that is what I love."
A student at Harper Adams University in Shropshire, Vick added: "My training involves 200- 300 arrows each day.
"In January I will be shooting in the European Archery Festival at Telford International Centre, which is part of the Indoor World Cup.
"Ultimately, I want to be on the GB squad and win a gold medal at the 2020 Olympic Games in Tokyo.
"I'm also hoping to set up an archery club at Harper Adams which will make training easier as I won't need to travel so far to practice."
Comments are closed on this article.