Get involved! Send your photos, video, news & views by texting EJ NEWS to 80360 or e-mail us
Winwood second in Bugatti 10k
7:30pm Thursday 24th October 2013 in Sport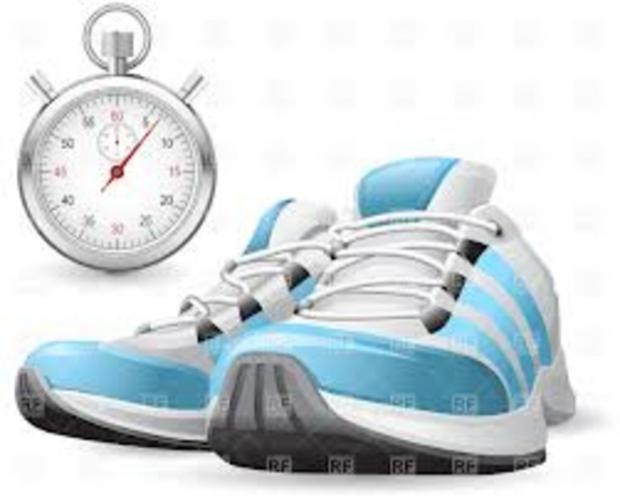 Winwood second in Bugatti 10k
A HOST of competitors from Bourton Roadrunners battled the elements at the Bugatti 10km race held on the Prescott Hill Climb motorsport track.
It was also the 10th race of 12 in the Gloucestershire County Road Race series and many of the Bourton athletes had their eyes on prizes.
The course was challenging, with a steep ascent over the final kilometre, and persistent rain did not help matters.
First across the line for Bourton and second in the race was Cal Winwood in 35 minutes eight seconds, followed by Mike Smith, third overall and first in the male veteran's 40 category in 35.47.
Shona Crombie-Hicks recovered from the Jersey Marathon the previous weekend to finish as first lady and ninth overall in 39.52), while Steph Lane continued her steady progression this season as third lady in 42.45.
John Gibson, who celebrated his 60th birthday on Monday, ran his last race as a MV50 in a superb time of 43.44.
Steph Holton was next home, clocking 46.31, just ahead of female veteran 55 section winner Ali Lane in 46.34.
The Bourton men's team of Winwood, Smith and Gibson scooped first prize and the ladies' team of Crombie-Hicks, Lane and Holton were runnersup.
Other times: Graham Lane (47.50), Chris Dry (48.03), Susan Hunt (48.38), Brian Hulcup (49.26), Liz Hulcup (49.50), David Pyne (51.04), Gill Carrick (52.07), Norm Lane (54.19) and Lynn Hudson (54.41).
􀁥 Junior club members took part in the first race of the Gloucestershire Cross-Country League at Cotswold Farm Park.
All races this year were much higher in standard with a record turnout of runners.
Dylan Williams and Bethan Powell were runners-up in the under 11s boys' and girls' events, while Niamh Powell was second in the under 13s girls' race, closely followed by Lucy Griffin in third.
In the under 13s boys' race, Jake Darby was the top Bourton finisher in 35th to help the team sit 10th overall.
The under 15s boys' race saw Alfie Howells-Smith the first club runner across the line in 20th. Rosanna Mutsaars was ninth in the girls' event.
Comments are closed on this article.