Get involved! Send your photos, video, news & views by texting EJ NEWS to 80360 or e-mail us
Evesham top after trio of victories
10:20am Friday 1st November 2013 in Sport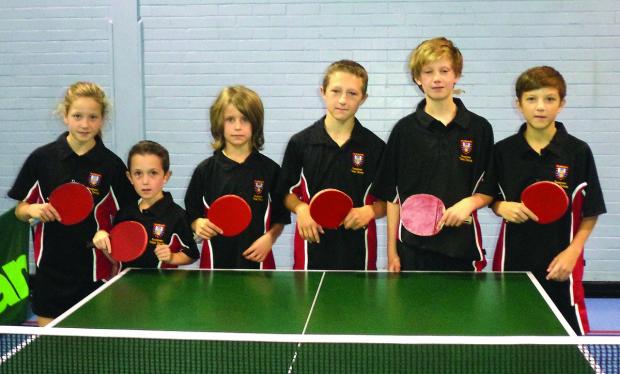 EVESHAM CADETS: Left to right: Ella Morrow, Ben Robinson, Lawrie Gough, Alex Tomlinson, James Morrow and Craig Witheford. Picture: DAVE MORROW
EVESHAM under 15s travelled to Burton for the first set of fixtures in the National Cadet League competition.
In a promising start, they moved to the top of Division One with victories over Stafford, Woodfield and Criftins TTC.
Alex Tomlinson, Craig Witheford and James Morrow finished the day with 100 per cent records, having beaten all nine opponents.
Coaches Ewan McKay and Ken Baker also introduced younger players through a development cadet team in Division Two.
They were defeated in all three matches but Ben Robinson, Lawrie Gough and Ella Morrow showed fine potential.
Comments are closed on this article.