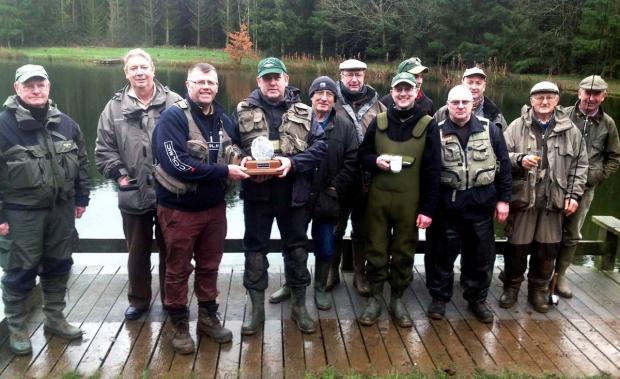 ICICLE TEST: Winners Chris Ballard and Jason Malin show off their trophy alongside the other competitors at Lenches Lake.
LENCHES Lake hosted the rearranged Icicle Challenge/Morris Jeff's Trophy with a fine line-up of fly fishers.
Far from the feared predicted stormy gales, ideal conditions awaited the eager 13 participants.
The winners by 4oz were Chris Ballard and Jason Malin with six fishing weighing 12lbs. The Williams brothers, Graham and Peter, finished runners-up after managing five fish to 11- 12, ahead of Ed Noyes and Kevin Collins with six weighing 11-8.
Comments are closed on this article.