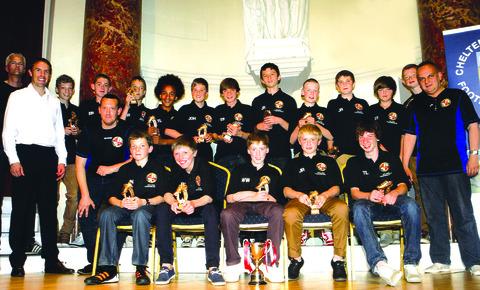 FLYING HIGH
UNBEATEN Evesham United Robins Under 13s retained their Cheltenham Youth League title.
They won 15 Division One games and drew one before being handed their trophy at the presentation evening by Football Association head of elite development and former England defender Gareth Southgate. Coach Lindsay O'Hara said: "We have a great team spirit and some very skilful, gifted and determined young players.
We are proud of what the boys have achieved for the club."
Comments are closed on this article.